02 P-3/97-24-85P 85 · 03-Jan-97 · Principal secretary · 0.07 MB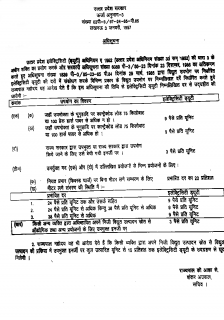 Electricity duty is defined as per the policy of the central government with taxes going to the state government. This differs from state to state. The tax is also different for different sectors and industries.
On 03-Jan-1997, the UP government announced the new electricity duty (ED) rate for the consumers. The last ED rate was announced on 29-Mar-1985.
Tag: #Ed
Leave a Comment

You are not logged in |
Login