490/CE(com-II)/Raid · 07-Aug-19 · MD UPPCL · 0.85 MB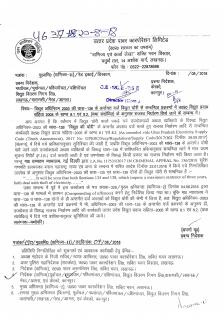 FIR is being lodged in section-135 of electricity act-2003 if someone found involved in electricity theft. They need to pay revenue assessment also. But, in the case of section-138, only FIR was lodged and no assessment was given to the offender. With reference to the judgment of High court, New Delhi IA No. 117535/2017 IN CRIMINAL APPEAL NO. 156/2018  Suresh ganpati halwankar Vs Maharastra govt and others
..... It will be seen that both Sections 135 and 138, which impose a maximum sentence of three years, both deal with theft of electricity...
both the sections135 and 138 deals with the theft of electricity.
So, In case of FIR lodged in section 138, it is required to accept compounding of offences and provide revenue assessment.
Tag: #Fir138b #ElectricityTheft
Leave a Comment

You are not logged in |
Login