NA · 01-Apr-10 · UPERC · 0.33 MB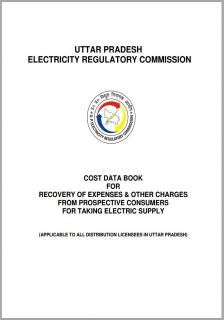 The approved rate for the recovery of expenses and charges from prospective consumers for taking electric supply is called Cost Data Book. this cost is effective from 01-Apr-2010 and applicable for all the distribution licensees of Uttar Pradesh. It is very clearly mentioned that in case of any inconsistency between the Cost Data Book and Electricity Supply Code, the cost data book shall prevail. So, Cost databook is having approved rates based on which charges are to be estimated.
To get an electricity connection, one needs to pay :

Processing Fee.
System Loading Charges. (not applicable after 08-July-2019)
Security Deposit.
Line Charges.
Meter cost and its equipment cost.
Tag: #EstimateNewConnection
Leave a Comment

You are not logged in |
Login