Ministry of Power · 13-Oct-19 · ICRA Limited · 4.43 MB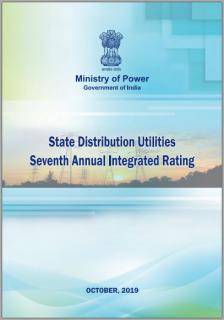 Seventh Annual Integrated Ratings
of State Power Distribution Utilities
as per the Framework approved by Ministry of Power
Ministry of Power had formulated an Integrated Rating Methodology in July 2012 for evaluating
the performance of State Power Distribution utilities on a range of parameters covering operational,
financial, regulatory and reform parameters. The rating exercise is carried out on an annual basis and
presently covers 41 state distribution utilities spread across 22 states. State Power/ Energy
Departments and private sector distribution utilities are however not covered under the integrated rating
exercise. ICRA and CARE are the designated credit rating agencies and have been assigned 21 and 20
utilities respectively. MoP has mandated Power Finance Corporation (PFC) to co-ordinate the rating
exercise.
So far, six integrated rating exercises covering FY 2012, FY 2013, FY 2014, FY 2015, FY 2016 and FY
2017 has been completed. The first integrated ratings were released/declared by MoP in March 2013,
the second in February 2014, the third in August 2015, the fourth in June 2016, the fifth in May 2017
and the last i.e. sixth integrated ratings were released by Hon'ble Minister of State (IC) for Power and
New & Renewable Energy on 3rd July 2018.
The Integrated Rating Methodology is reviewed by MoP periodically. A review of the rating methodology
was taken up by MoP and based on the review, certain modifications providing for revised benchmark
for power purchase cost and auditors, qualifications were approved by MOP in March 2019. The
Seventh Integrated Ratings, covering the rating year FY 2018, have been carried out under the revised
integrated rating methodology.
Submitted by :
ICRA Limited
and
Credit Analysis and Research Ltd.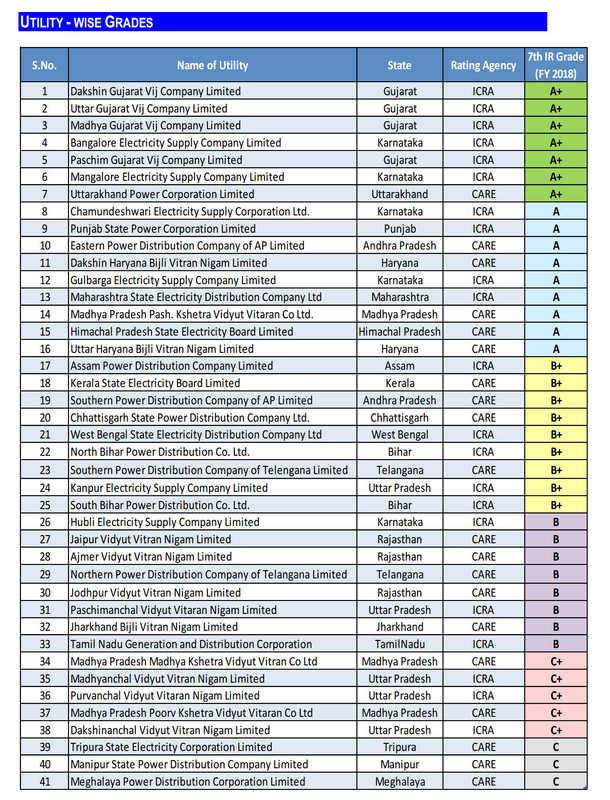 Tag:
Leave a Comment

You are not logged in |
Login