1990/CE Commercial/CU-2/OTS/2021-22 · 20-Oct-21 · MD UPPCL · 1.76 MB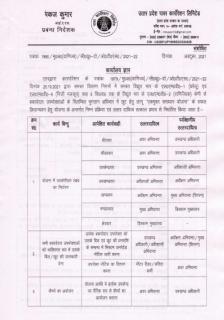 The surcharge waiver scheme has been announced by the Uttar Pradesh Power Corporation Limited (UPPCL) with the name "one-time settlement (OTS)". The order could be found at OTS-2021 for PTW, domestic and small commercial consumers.
Management has also assigned the roles and responsibilities of the officers to make successful this OTS.
Tag:
Leave a Comment

You are not logged in |
Login