UPPCL
· 11.3K
views
· 1
comments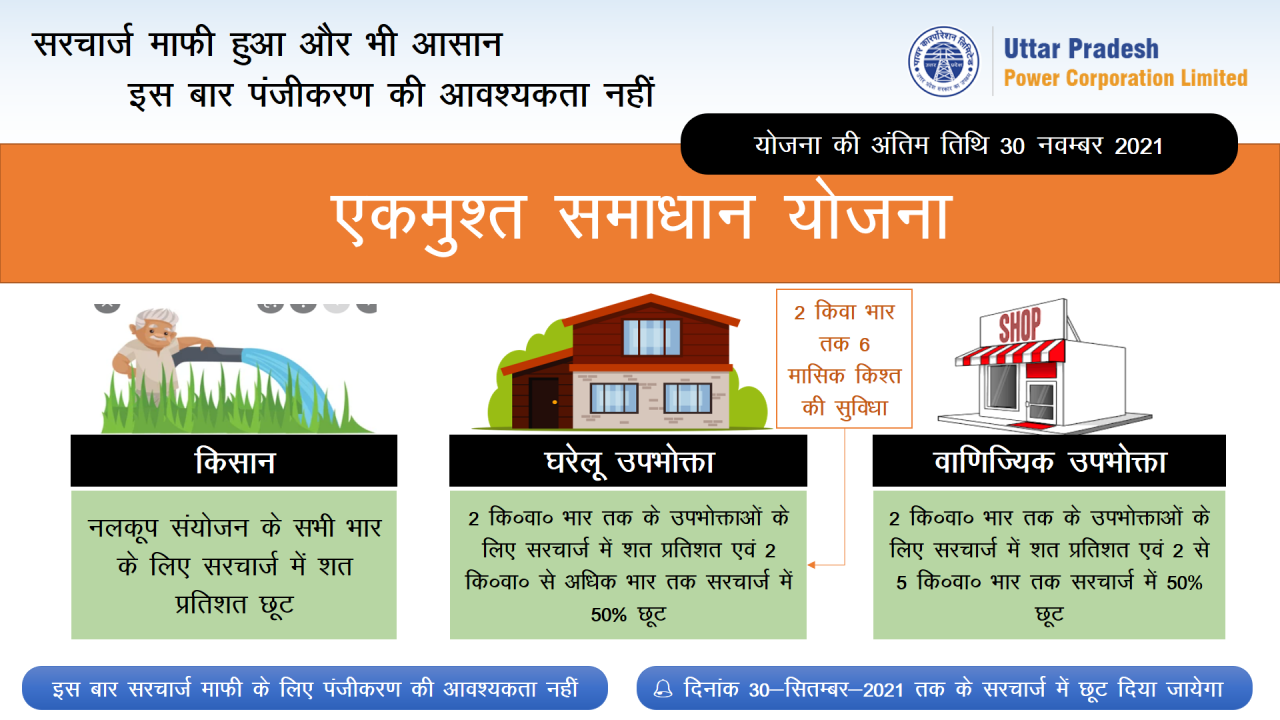 Uttar Pradesh government announces OTS schemes for electricity bill defaulters. Private Tubewell, domestic and small commercial may avail up to 100% surcharge waiver on electricity dues, provided consumers clear their arrears at one go. Though, small domestic consumers (LMV1 consumers up to 2 KW) may get 6 installment facilities to clear their dues.
The energy minister Shrikant Sharma said that
it will be applicable to farmers, domestic and commercial consumers and they can avail of the same between October 21 and November 30. The scheme takes care of the interests of farmers and small domestic and commercial consumers.
What's the new in this OTS?
A registration fee is not required this time. Consumers may directly avail of the rebate/surcharge waiver. Suppose, a consumer is having a total of Rs.12000 dues including a 2000/- surcharge. He has to pay Rs. 10000/- only in one go. Earlier, the consumer has to register first with some the payment of registration fee.
Period of this surcharge waiver scheme
21-October-2021 to 30-November-2021
Eligible Consumers

Farmer's Private Tubewell Connection (LMV5) - All loads - 100% surcharge waiver
Domestic Connection (LMV1) - Up to 2 KW - 100% and above 2KW - 50% surcharge waiver
Commercial connection (LMV2) - Up to 2 KW - 100% and 2 KW to 5KW - 50% surcharge waiver
How to know about the surcharge waiver amount under this OTS Scheme
There is a web portal where consumers could find their OTS details. One may like to search by ACCOUNT ID or registered MOBILE NUMBER. It will display whether the consumer is eligible for an OTS rebate or not. If eligible, what would be the waiver amount and net payable amount. Please find the weblink below:
Under this scheme, the following surcharge waiver will be given on the dues to the electricity consumers of urban and rural areas.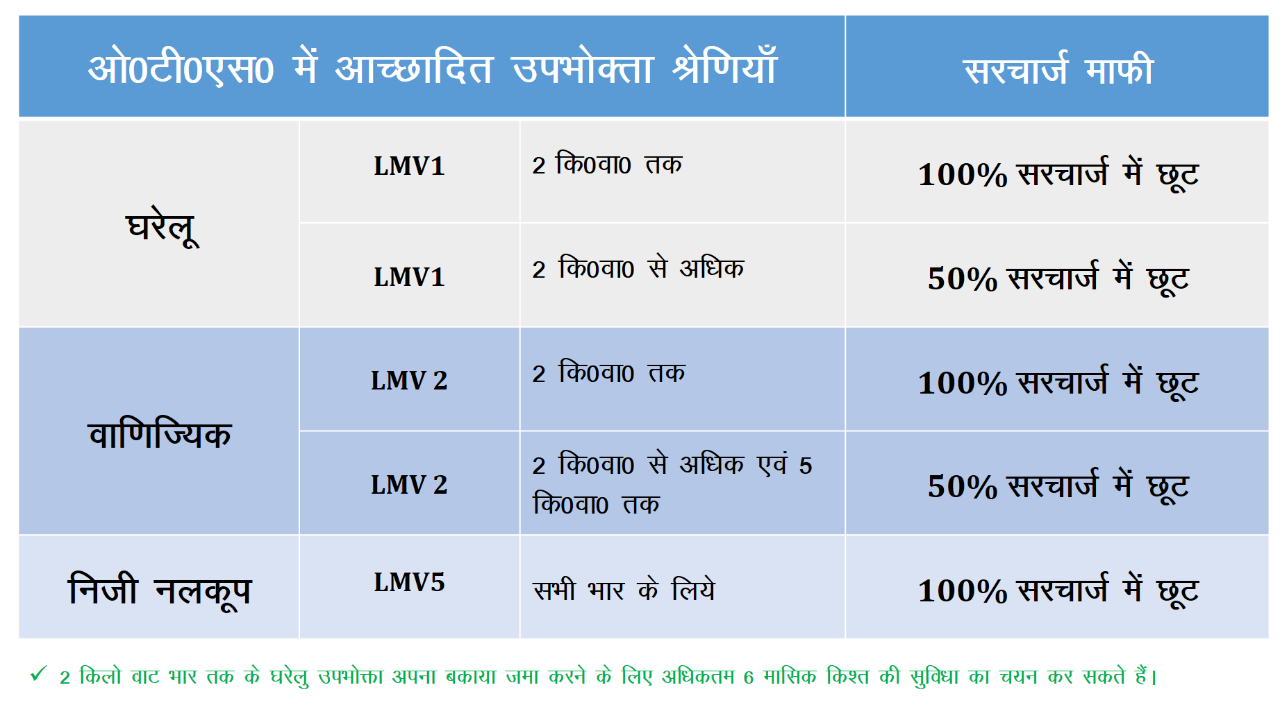 The detailed order could be downloaded from our library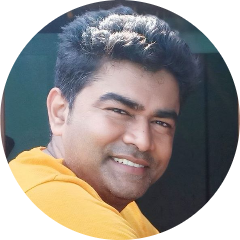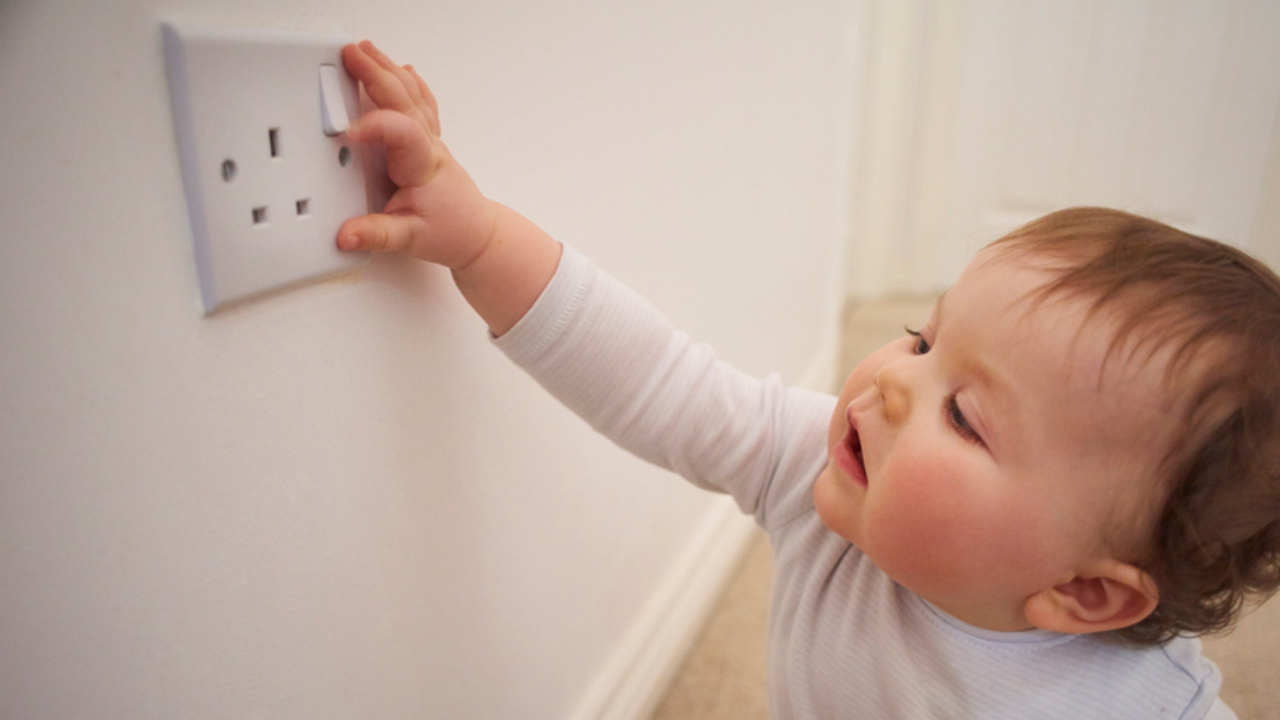 Make your home shockproof for kids
We are all surrounded by electrical products in our day to day lives. it could be phone chargers, extension cables or power outlets All this...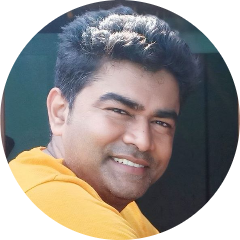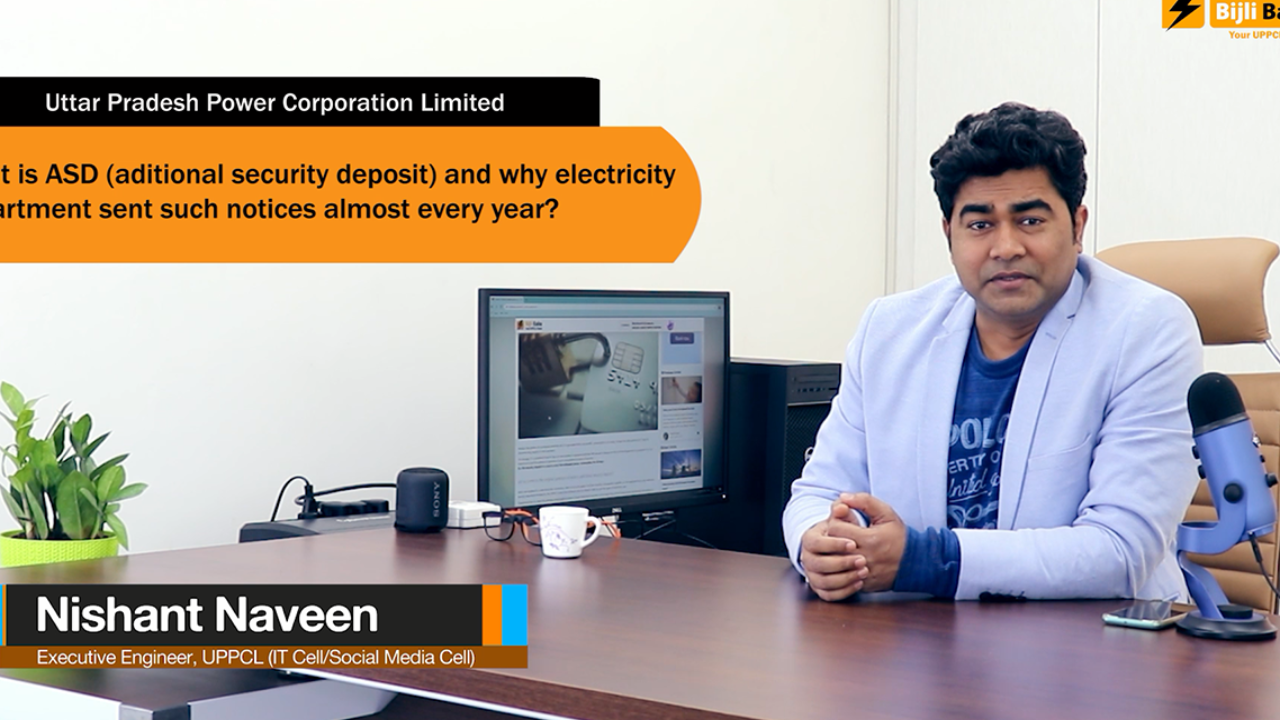 What is additional security deposit?
Analyze the pattern of a postpaid electricity bill. It is generated after one month's consumption. it is having 14 days due date period and ...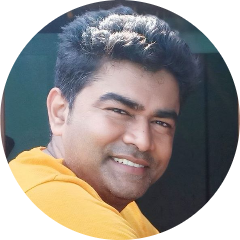 Leave a Comment

You are not logged in |
Login