UPPCL
· 9K
views
· 1
comments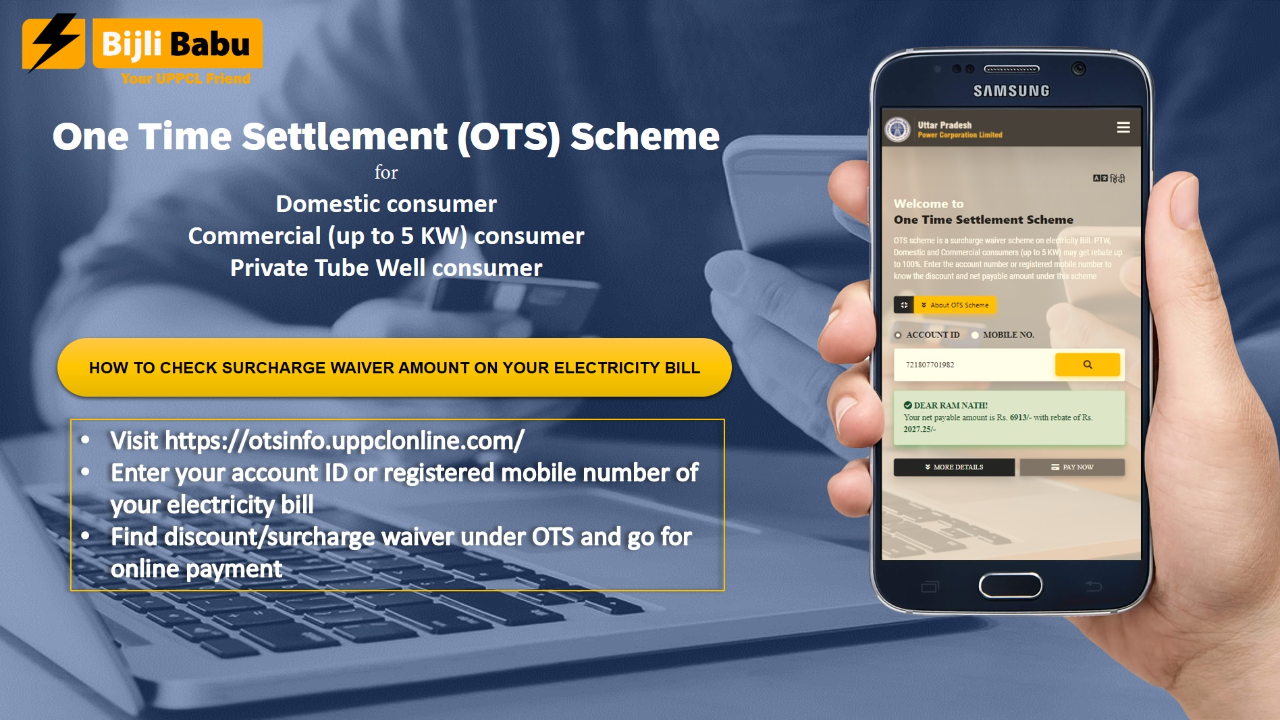 UPPCL has announced a one-time settlement scheme seeking to waive off surcharge payable on electricity dues, provided consumers clear their arrears at one go. OTS scheme is a surcharge waiver scheme on electricity Bill. PTW, Domestic and Commercial consumers (up to 5 KW) may get rebates up to 100% under the OTS scheme.
Under this scheme, the following surcharge waiver will be given on the dues to the electricity consumers of urban and rural areas.

Private Tube Well consumer - 100% surcharge waiver for all loads
Small Commercial Consumer - 100% surcharge waiver for up to 2 KW consumers and 50% for 2 to 5 KW consumer.
Domestic Consumer - 100% surcharge waiver for up to 2 KW consumers and 50% for above 2 KW consumer.
Are you planning to avail the opportunity of this surcharge waiver scheme and want to know the rebate/surcharge waiver amount?

Enter your account id or registered mobile number.
You will get the complete information of the surcharge waiver and net payable amount.
You can proceed with the online payment by clicking the pay now button.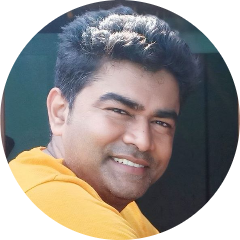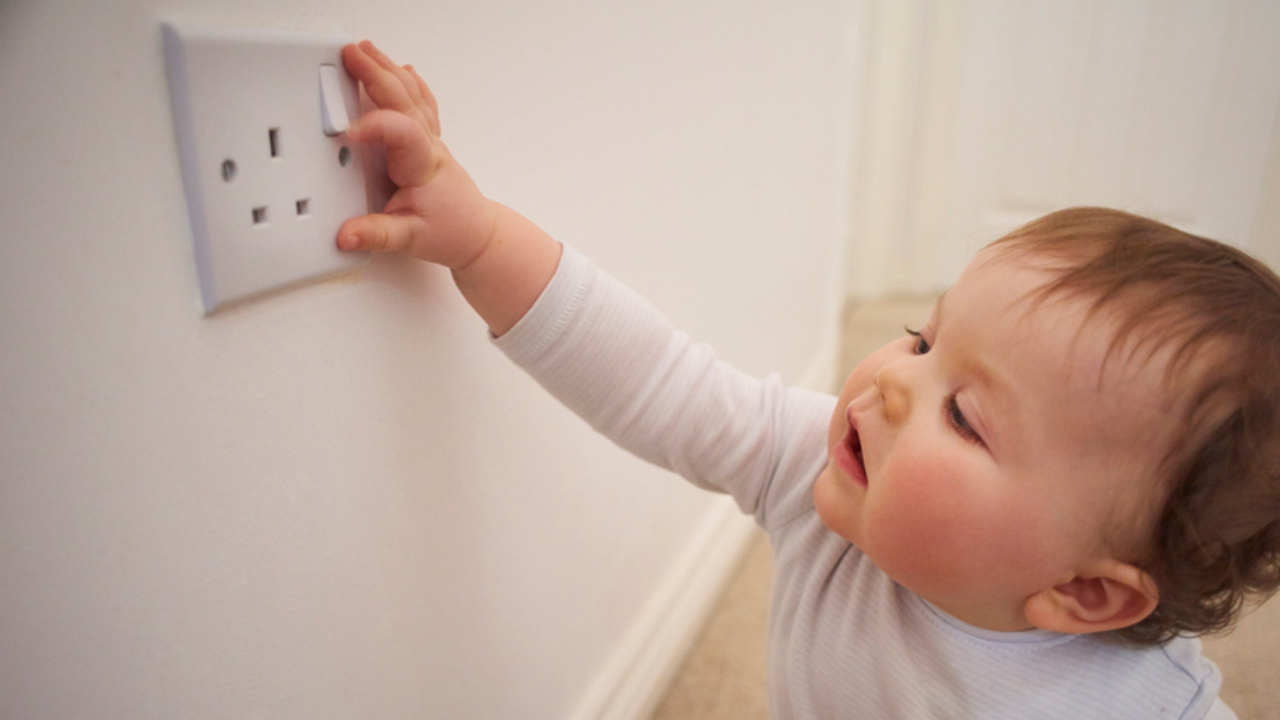 Make your home shockproof for kids
We are all surrounded by electrical products in our day to day lives. it could be phone chargers, extension cables or power outlets All this...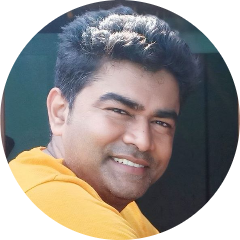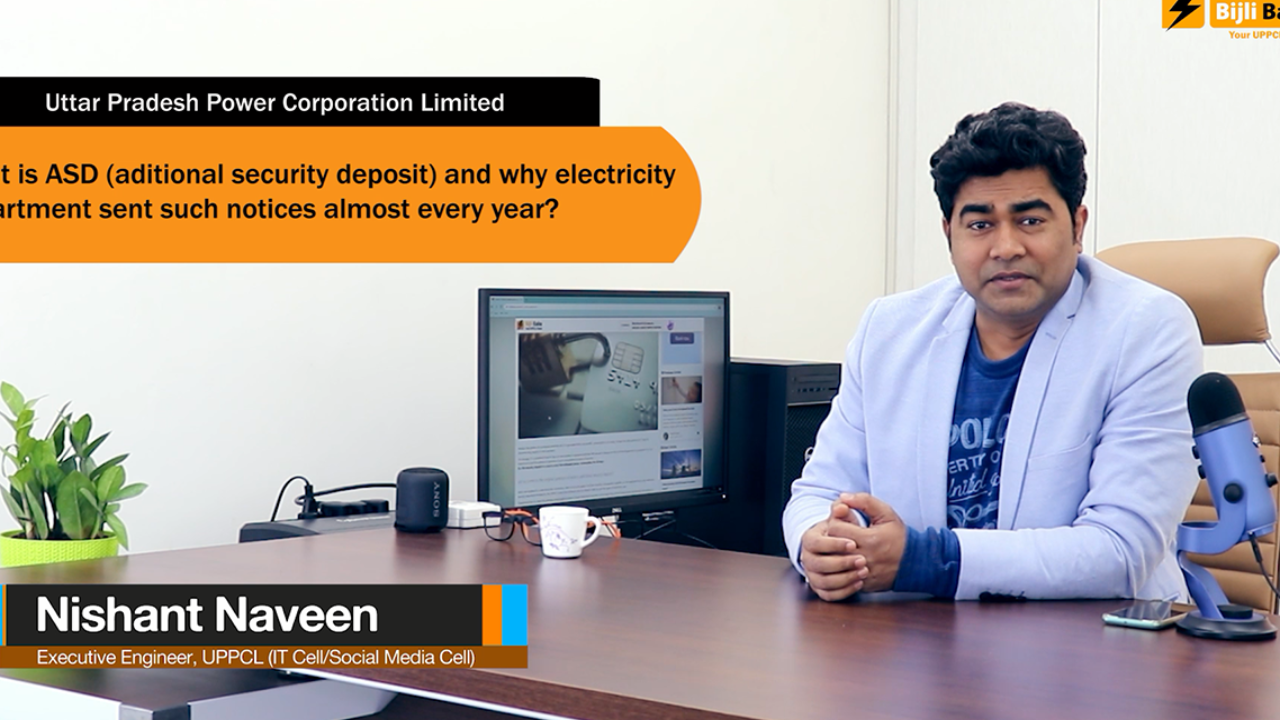 What is additional security deposit?
Analyze the pattern of a postpaid electricity bill. It is generated after one month's consumption. it is having 14 days due date period and ...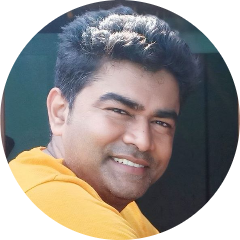 Leave a Comment

You are not logged in |
Login